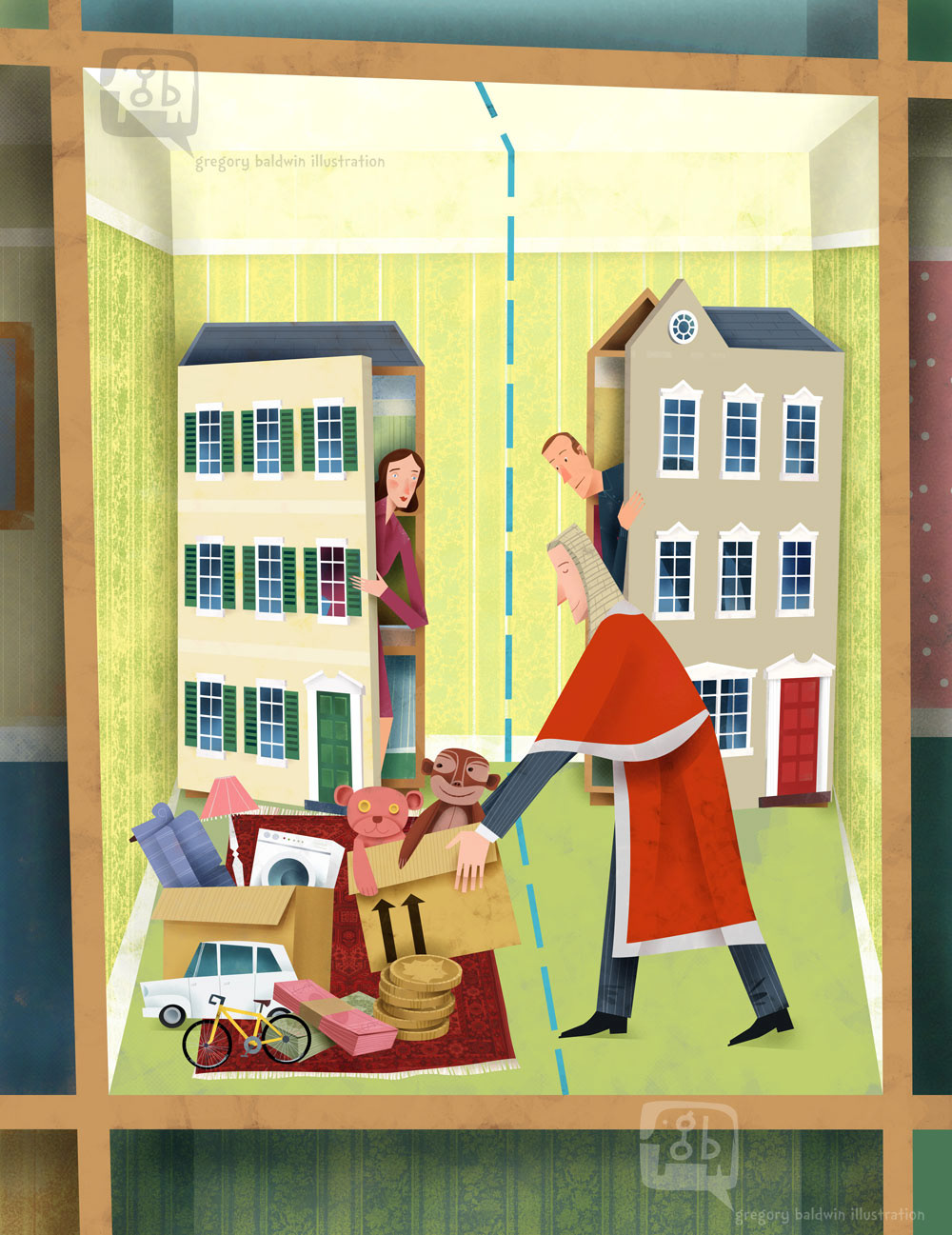 The Doll House Family Law Project
client:
Law Institute Journal of Victoria
brief:
To illustrate a series of articles covering new updates and reports of Family Law. My idea was to represent each individual subject of each article using a dollhouse and playroom a continuation theme. The subjects were quite varied covering pre-nups, relocation, inspections, Family Court vs the use Federal Court, the separation of assets, work life balance and finally the over all assessment of the parents.